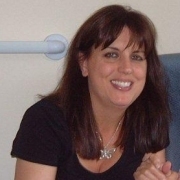 Name: Caroline Hayes

Username: cs7432

Location: Twickenham, London.

Been a fan since: 1979.

Favourite Sting song: 'Shape Of My Heart'.

Favourite Police song: 'Roxanne'.

Favourite Sting album: 'Mercury Falling'.

Favourite Police album: 'Outlandos D'Amour '.

Most memorable concert: The Paradiso, an old church in Amsterdam in 1996 on the Mercury Falling tour.

Other favourite bands: Take That, Fleetwood Mac.

In your own words: Sting's voice is absolutely fabulous - the very best!