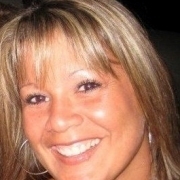 Name: Jodi Arama

Username: jodiba328

Location: Hollywood, Florida USA.

Been a fan since: 1981.

Favourite Sting song: 'Fragile'.

Favourite Police song: 'Invisible Sun'.

Favourite Sting album: 'Nothing Like The Sun'.

Favourite Police album: 'Reggatta de Blanc'.

Most memorable concert: Symphonicities, July 2, 2010 - Cruzan Ampitheater in West Palm Beach, Florida. I was standing right underneath of Sting. I tossed my Neopet to him. Sting picked it up and placed it on the speaker during the show. When he want to walk off the stage, I pointed to the Neopet he looked at me and mouthed the words "I'll be back for it" At the end of the show, I hollared over to the stage crew and got Sting's glass of water. It is treasured in my home!'

Other favourite bands: Linkin Park, Staind, Nickelback, U2.

In your own words: Sting is an incredibly talented man! His voice, music and looks are all beautiful! There is no other voice like his! <3 <3 <3 Sting!