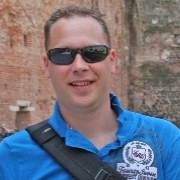 Name: Bas van Giesen

Username: basvg

Location: Arcen, The Netherlands.

Been a fan since: Always liked The Police and Sting's music, but real fan since 1993.

Favourite Sting song: 'Russians'.

Favourite Police song: 'Every Little Thing She Does Is Magic'.

Favourite Sting album: 'The Soul Cages'.

Favourite Police album: 'Synchronicity'.

Most memorable concert: Brand New Day Tour, Rotterdam Ahoy, March 16, 2000.

Other favourite bands: U2, The Beatles, Bruce Springsteen.

In your own words: The music of Sting and The Police are the soundtrack to my life.