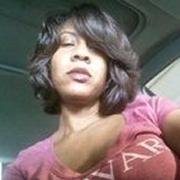 Name: Michele ''M.J.'' Lewis

Username: mjlovessting

Location: Atlanta, Georgia

Been a fan since:1982.

Favourite Sting song: 'Seven Days'.

Favourite Police song: 'Don't Stand So Close to Me'.

Favourite Sting album: 'Nothing Like the Sun'.

Favourite Police album: 'Ghost in the Machine'.

Most memorable concert: The Police Reunion Tour concert, Chula Vista, California, 2008. I flew from Atlanta to L.A. and drove down the coast to the other side of San Diego. It was worth every minute and every dime. Sting at the Apollo Theatre in April 2011 is a close second.

Other favourite bands: Earth Wind & Fire, Toto, Jamiroquai.

In your own words: I'm a music connoisseur, but if I had only one CD to listen to while stranded alone on a deserted island, it had better be one by Sting.