Sting wins honour at annual BMI awards...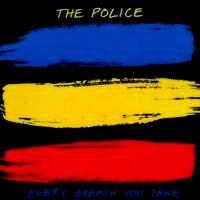 The American performing rights organization Broadcast Music Inc. (BMI) saluted the top European songwriters at its 2005 London Awards staged at the Dorchester Hotel on November 29. The black-tie gala dinner and awards ceremony honored the songwriters, composers and publishers of the most performed songs on U.S. radio and television in the past year in all genres of music. Sting's 'Every Breath You Take' won an award for reaching it's eighth millionth performance on radio.
Now marking its 65th year in business, BMI is an American performing rights organization that represents more than 300,000 songwriters, composers and publishers in all genres of music. With a repertoire of more than 6.5 million musical works from around the world, the non-profit-making corporation collects license fees from businesses that use music, which it then distributes as royalties to the musical creators and copyright owners it represents.