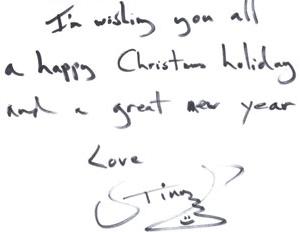 Members can view a very special Christmas present from Sting by logging into the Exclusives section of the site. The specially filmed video features Sting performing a live version of 'Gabriel's Message' (on a lute) at his home in Tuscany. Fantastic stuff.
Non members can view a 30 second preview of the clip.
Everyone at Sting.com wishes you all a very happy Christmas and a peaceful new year!