Sting featured in new book 'Northstars'...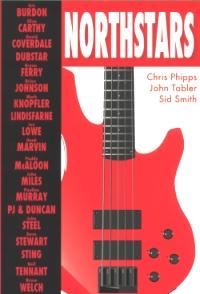 Sting is one of the artists featured in a new book entitled "Northstars" by Chris Phipps, John Tobler and Sid Smith. "Northstars" is a a celebration of musicians with North Eastern roots and is based on exclusive interviews with the Royal Television Society award winning TV series of the same name. The book honours the role of North-East musicians in the history of popular music. It is only when you study some of the names of the musicians featured in this book - Sting, Eric Burdon, Bryan Ferry, Brian Johnson, Mark Knopfler, Hank Marvin, Kathryn Tickell, John Miles, Dave Stewart, Neil Tennant, Paddy McAloon, David Coverdale, Paul Rodgers, Chris Rea, the Lighthouse Family etc - that you realise what a rich area the North East of England has been in producing great musicians over the last fifty years. "Northstars" is a highly recommended read, and not just for Sting fans.
The book can be ordered from Amazon in the UK.