Sting to play TW Classic Festival in Belgium - Ticket info...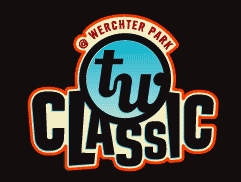 Sting will be performing at the TW Classic Festival at Werchter in Belgium on July 8 and tickets are now on sale. The Festival is General Admission, so we have decided not to hold a presale. However, the promoter has made an allocation of tickets available to the fan club and we will put these on sale via Sting.com on February 15 at 10am ET (3pm GMT/4pm CET). We are doing this primarily so that anyone from outside Europe, or from further afield in Europe than Belgium who might wish to attend the TW Classic show can buy their tickets using our ticket ordering system which will take you through the ticket purchasing process in English.
General Sale information:
Tickets: 60 Euros + service charges.
Tel : 0900 2 60 60 - http://www.goformusic.be - SMS code TWC to 3060 and http://www.teleticketservice.com/gva/login
For more information on the TW Classic Festival line up visit http://www.twclassic.be/2006/fr/content/affiche.asp