Newcastle University honours champions of music, literature and science...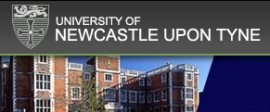 International rock star, Sting, is to be honoured by Newcastle University.
Newcastle-born musician Sting, winner of 17 Grammy Awards - five with The Police and 12 as a solo performer - and a Golden Globe Award, author, environmentalist and humanitarian, will become an honorary Doctor of Music (DMus) at a ceremony in the University on Friday 5 May 2006. The honour will be conferred by the Chancellor of the University, Lord Patten.
At the same ceremony, Lord Patten will confer Honorary Doctor of Civil Law (DCL) degrees upon former Chief Constable of Northumbria and Metropolitan Police Commissioner, Lord Stevens, who is now Chancellor of neighbouring Northumbria University, and Mary Briggs and Elizabeth Hammill, the visionary partnership behind Seven Stories, the Centre for the Children's Book.
The government's Chief Scientific Adviser and Head of the Office of Science and Technology, Sir David King, will receive an Honorary Doctor of Science (DSc), as will Dr Alan Reece, a graduate of, and former Reader in Agricultural Engineering at, Newcastle University, who founded Soil Machine Dynamics, the world's leading manufacturer of machines that work on, or near, the sea bed.
Newcastle University's Registrar, Dr John Hogan, said: 'With the award of an honorary degree, the University seeks to recognize individuals who through their supreme talent, academic endeavour and dedication to their chosen cause have achieved successes that are an inspiration to us all.'
'The six individuals who will receive honours in May undoubtedly embody these qualities, and with their many achievements, each of them has contributed to the reputation of Newcastle, and the North East, as a thriving centre of creativity. The University in turn is honoured that they have accepted our wish to celebrate them', added Dr Hogan.
The Chancellor of the University will confer honorary degrees upon Sting, Lord Stevens, Sir David King, Mary Briggs and Elizabeth Hammill, and Dr Alan Reece, at a ceremony in the King's Hall, Armstrong Building, on Friday 5 May 2006.