Broken Music - American/Caribbean Tour Dates...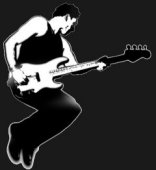 This spring, Sting will bring his Broken Music Tour to the Caribbean. The Broken Music Tour consists of Sting on bass in a four-piece band with longtime band mate, Dominic Miller on guitar, in addition to Lyle Workman (Beck, Frank Black) also on guitar and Josh Freese on drums. Fans can visit
www.sting.com
for up-to-date tour, ticket and Fan Club membership information.
Broken Music is presented by The Next Adventure, a Live Nation Company and produced by RZO Entertainment, Inc.
02/04/2006 Imperial Festival, Autodromo La Guacima, San Jose, Costa Rica
23/04/2006 Jazz Festival, Plymouth, Tobago
26/04/2006 Altos De Chavon, La Romana, Dominican Republic
27/04/2006 Coliseo de Puerto Rico, San Juan, Puerto Rico
29/04/2006 'Tiger Jam' Mandalay Bay, Las Vegas, USA (Support Anna Nalick)
Itinerary subject to change. Tickets for some performances are on-sale now with additional shows going on-sale in the coming weeks. Check local listings for specific on sale dates & times. For Official Tour, Ticket and Fan Club information, stay tuned to
www.sting.com
.