Shane Fontayne webcast...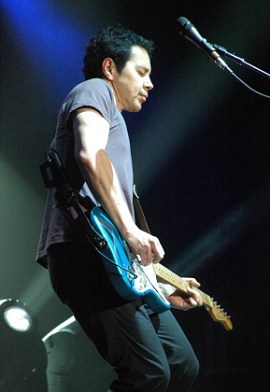 We're sure members will want to know that they can tune into a live webcast featuring Shane Fontayne on March 10. Shane will be hosting a father and son evening at Kulak's Woodshed between 8pm-10pm PST (4am-6am GMT). This gig should be a real treat, so make sure you visit
www.kulakswoodshed.com
to watch the webcast!
The Woodshed is a labour of love for its proprietor and its patrons, and a veritable creative goldmine for the performers. THERE IS NEVER A COVER CHARGE, and sustains solely on the generosity of whatever donations are made, whether in person or via the internet during the webcasts.