The Broken Music Tour draws to a close tonight in Lithuania...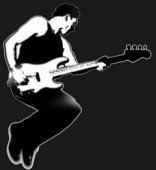 The European Broken Music tour kicks off in Lisbon on June 4 and takes in 27 countries before finishing in Lithuania on July 30. The tour which consists of Sting on bass in a four-piece band with longtime band mate, Dominic Miller on guitar, in addition to Lyle Workman (Beck, Frank Black) also on guitar and Abe Laboriel, Jr. (Paul McCartney) on drums will visit many cities and countries missed on the 2004 Sacred Love tour...
Broken Music is presented by The Next Adventure, a Live Nation Company and produced by RZO Entertainment, Inc.
Fiction Plane
will support at most dates. For Official Tour, Ticket and Fan Club information, visit
www.sting.com
.
Catch up with reviews from the Broken Music tour
HERE
, and check out our archive of over two thousand other concert reviews.
The full list of European dates are...
04/06/2006 Rock in Rio Festival, Lisbon, Portugal
06/06/2006 Luxol Grounds, Pembroke, Malta
08/06/2006 Ramat Gan Stadium, Tel Aviv, Israel
10/06/2006 Tsirion Stadium, Limassol, Cyprus
12/06/2006 City Stadium, Nessebar, Bulgaria
14/06/2006 Kurucesme Arena, Istanbul, Turkey
16/06/2006 Terra Vibe, Athens, Greece
17/06/2006 Moni Lazariston, Thessalonika, Greece
19/06/2006 Petrovaradin Castle, Novi Sad, Serbia & Montenegro
20/06/2006 Sportarena, Budapest, Hungary
21/06/2006 Stadion Artmedia, Bratislava, Slovak Republic
23/06/2006 Piazza del Duomo, Milan, Italy (Free Concert)
25/06/2006 Piazza del Plebiscito, Naples, Italy (Free Concert)
27/06/2006 Les Nuits de Fourviere, Lyon, France
30/06/2006 Estadio Carlos Belmonte, Albacete, Spain
01/07/2006 Finca Mesegosillo, Avila, Spain
03/07/2006 Sporting Club, Monte Carlo, Monaco
04/07/2006 Sporting Club, Monte Carlo, Monaco
05/07/2006 Theatre de la Cite, Carcassonne, France
07/07/2006 Bospop Festival, Weert, Holland
08/07/2006 TW Classic Festival, Werchter, Belgium
11/07/2006 Jazz Festival, Montreux, Switzerland
12/07/2006 Open Air-Arena, Alberschwende, Austria
13/07/2006 Stade Emile Mayrisch, Esch, Luxembourg
15/07/2006 Radhusparken, Aarhus, Denmark
17/07/2006 Koengen, Bergen, Norway
19/07/2006 Jazz Festival Romsdalsmuseet, Molde, Norway
21/07/2006 Jazz Festival Skeppsholmen, Stockholm, Sweden
22/07/2006 Jazz Festival Kirjurinluoto, Pori, Finland
24/07/2006 New Ice Arena, St. Petersburg, Russia
26/07/2006 Olympiski, Moscow, Russia
28/07/2006 Saku Arena, Tallinn, Estonia
29/07/2006 Riga Arena, Riga, Latvia
30/07/2006 Siemens Arena, Vilnius, Lithuania