'The Smell Of Reeves & Mortimer' released on DVD, April 3...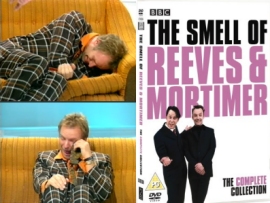 There is some great news for anyone wanting to see Sting collapse in tears of laughter when "The Smell Of Reeves and Mortimer" gets relased on DVD on April 3 in the UK.
The infamous clip of Sting being interviewed by 'Donald and Davie Stott' (North East comedy duo Vic Reeves & Bob Mortimer) is of course included.
The DVD can be pre-ordered from Amazon at
http://www.amazon.co.uk/Sting
.