Latest ticket sales news...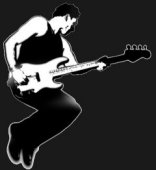 There will be Members Only Postsales held for the July 3 and July 4 shows in Monte Carlo, Monaco through Sting.com starting Friday, April 21 at 10 am EST time (4 pm local). We are doing postsales primarily so that anyone from outside Europe, or from further afield in Europe who might wish to attend the show can buy their tickets using our ticket ordering system which will take you through the ticket purchasing process in English.
There are a very limited amount of tickets available for the Monte Carlo, Monaco shows. These tickets will include entry and a special dinner during the show.
Postsales have also resumed for the following shows and are now live on the Tickets Page:
June 10 - Limassol, Cyprus - Tsirion Stadium
July 15 - Aarhus, Denmark - Town Square
July 21 - Stockholm, Sweeden - Jazz Festival
July 22 - Pori, Finland - Jazz Festival
We will bring further tickets on sale news as we get it confirmed with the local promoters.