Anna Nalick to open for Sting at Tiger Jam, April 29...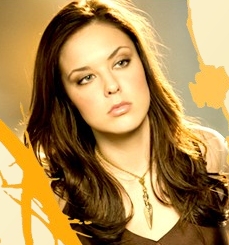 Anna Nalick will be the opening act for Sting at Tiger Jam at the Mandalay Bay Event Centre in Las Vegas on April 29.
Check out Anna's site at
http://www.annanalick.com/
and listen to some of her songs.
Anna Nalick - Bio
Anna Nalick is beginning to live her dreams. One of the most compelling emerging artist success stories of the year, Anna Nalick struck gold with her debut album, Wreck of the Day, a refreshing blend of sophisticated wordplay, haunting melodies, subtle textures and atmosphere. With all music and lyrics written by Anna, Wreck of the Day has signaled the arrival of an unmistakable new voice in pop music, full of youthful exuberance and provocative reflection.
Anna takes a heartfelt, introspective and spiritual approach when writing her words and music. She notes that "inspiration comes from a variety of sources," adding that her songs are "not necessarily about my personal experiences, but sometimes just observations of situations or relationships of different people I've known. They get funneled through my own inner psyche. Whatever the source of the interpretation, the feelings I get are personal. I find a need to write these feelings down in words and the melody follows." Although Anna's songs are intimate, they are poignantly universal at the same time.
The strikingly melodic "Breathe (2 AM)," the album's first single, examines life's uncertainties and offers comfort as Anna describes "three different situations that were intertwined during a particular period of time." She looks for salvation in "Satellite," her lonesome voice cutting deep in such lines as: "And so I send my feeble flare/Through the silent, arctic air/Heading anywhere/Until at last I've finally found/A place to lay my anchor down."
Elsewhere, hard questions and fears are faced in the contemplative "Citadel," which Anna singles out as a song which "..describes me the most. It was written at a time when I just wasn't feeling like I fit in. I was feeling tentative and afraid to just jump in with both feet. There's a line in the song--'What if I fall? What if I don't? What if I never make it home?' It's saying that it's one thing to be afraid, but you'll never know if you'll make it or not unless you try. There's still this little girl inside me, who may be just a little scared, but at the same time, really wants to dive in and experience all those big exciting possibilities around her."
Citing a wide range of influences running from Fiona Apple and Tori Amos, with whom she shares a complex feminine poignancy, to Blind Melon and John Mayer, whose adroit poetic paradoxes reverberate in her songs, to Stevie Ray Vaughan, whom she calls, simply, "The guy that I'm going to marry when I get to heaven," Anna generates a sound and sensibility distinctly her own.
"Ever since I was a little girl I just knew I wanted to be a performer," she recalls. "My earliest inspiration came from my grandparents, they both performed on Broadway, mainly in the chorus. My grandmother even danced with Fred Astaire. She was in the stage versions of the Marx Brothers' 'Coconuts' and 'Animal Crackers.' I learned many of the songs from those old shows from my grandmother who taught them to me when I was a kid." Anna's grandmother passed on when Anna was in the 8th grade, but her tales of classic old school "show business" instilled in Anna the passionate desire to become a performer herself.
When Anna was 14, her father turned her on to the sounds of Elvis and the Everly Brothers, while her mother spun disks for Anna by artists like the Rolling Stones, Cream, and Led Zeppelin.
Anna marks the approximate beginnings of her songwriting career with memories of 5th grade math class: "I was sitting there, not paying attention, as usual, and rewriting lyrics to a Cranberries' song. I'd also listen to Green Day and pick out bass notes on guitar. I figured out that I could put that all together and write my own melodies."
By the time Anna reached high school, her musical aspirations were in full swing. In addition to writing her own songs, she was developing as a live performer, singing on-stage with a Rush cover band. "I was also in a band with my best guy friend and we played hard rock songs," she recalls, "and I had to be really angry and do a lot of screaming." But the Rush and metal covers were a far cry from Anna's true musical calling: the writing and performing of her own original and personal songs.
Anna's original plan was to go to college and then follow her dream of a career in music. As she began college, she continued writing and documented her songs on a Rainbow Brite cassette tape recorder. She soon met a photographer (who taught a class at a local high school) who mentioned to Anna that one of her students had parents in the music business. Anna passed along a six song lo-fi home demo and the next thing she knew, that student's mother, a manager of producers and other talent, introduced Anna to Christopher Thorn and Brad Smith, the founding members of Blind Melon now turned production team, and Eric Rosse, best known for his production work with Tori Amos.
Suddenly, Anna Nalick was working on a master demo with some of the very artists who'd helped inspire her in the beginning. "That was my first experience in a professional studio," she says. "It was amazing. I couldn't believe it was really happening. I loved having my music fully realized! We immediately began to play the demo to a select number of record companies and within about two weeks, I had label interest." Anna Nalick signed with Columbia Records in October 2003.
Putting her college plans on hold, Anna went into the studio with Thorn, Smith and Rosse as producers, together with mix-engineer Mark Endert (Fiona Apple, Maroon 5, Gavin DeGraw) and an all-star group of musicians that included Smith on bass, Thorn on guitar, Rosse and Zak Rae (Alanis Morissette, Macy Gray, Sinead O Connor) on keyboards, Lyle Workman (Frank Black, Sheryl Crow, They Might Be Giants) and Stuart Mathis (Jewel) on guitar, Joey Waronker (Beck, Johnny Cash, Elliott Smith, Nelly Furtado) and Matt Chamberlain (Tori Amos, Fiona Apple, David Bowie, John Mayer) on drums.
The result was Wreck of the Day, a collection of 11 songs matching Anna's deeply resonant vocals with finely etched keyboard and guitar-based settings as she touches on a lot of big things, in a personal and engaging way, inviting the world to join her.
Released in April 2005, Wreck of the Day entered the Billboard 200 bestselling albums chart at #20 and was certified RIAA Gold in September. Her break-out crossover single, "Breathe (2AM)," one of the year's most unforgettable tracks, reached #4 on the Billboard Adult Contemporary chart, #6 on Adult Top 40, and reached #1 on Top 40 Adult Recurrents. A hit online as well as on-air, "Breathe (2AM)" has achieved RIAA Gold and Platinum Digital Single status.
While "Wreck of the Day," the title track from Anna's debut album, has been licensed by the hit television programs "Joan of Arcadia" and "One Tree Hill," her breakout song, "Breathe (2AM)," was featured prominently on the hit television series, "Joan of Arcadia," and can be heard in promos for "Close To Home," the new legal drama series airing on CBS.
Meanwhile, Anna's fanbase grew to include a couple of superstar artists from the worlds of classic rock and hip-hop.
When, in a recent interview, Rolling Stone asked party rock icon Tommy Lee who he was currently listening to, the star of NBC's "Tommy Lee Goes To College" responded, "Anna Nalick, her lyrics are brilliant."
Earlier this year, urban artist Fat Joe raved, "It's a real hot song. This feels great," as he reviewed "Breathe (2AM)" for Entertainment Weekly's "Summer Music Preview," which noted that the rapper turned the "volume way up for several minutes" before rhapsodizing, "This takes you to a different place, man!"
Anna's also been gathering solid press kudos from the underground to the mainstream. People magazine gave her album a three-star review, calling her "..a breath of fresh air?" while praising "her smart lyrics, engaging melodies and resonant voice."
The Associated Press heralded her "refreshing and likable voice" while observing that "her melodies and lyrics give evidence of maturity and sophistication beyond her tender age."
In the songs of Anna Nalick, USA Today found "..a sense of grace and composure rare among today's tortured young troubadours."
Nalick was picked for Rolling Stone's "The Next List" of people to watch in 2005, is a VH1 "You Oughta Know" artist, and was recently singled out as a "Breakout Music Star" by US Weekly in its "Breakout Stars! Who Will Be Hot In 2006?" feature.
She embarked on her first ever North American concert tour in 2005, appearing as the opening act for the Wallflowers, Howie Day, and Rob Thomas as well as headlining her own shows.