Stile Antico perform in London, January 24...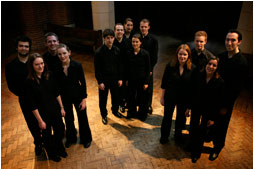 Stile Antico, the choir who have recently been working with Sting in his Dowland project, will be giving a concert on the 24th of January in London to mark the release of their first CD. Released on the Harmonia Mundi label, it includes English sixteenth-century choral works by contemporaries of John Dowland.
The concert, featuring music from the disc, will be taking place in All Saints Church, West Dulwich, London and is followed by a free wine reception. For more information please see
www.stileantico.co.uk/
or email
info@stileantico.co.uk
.