World Premiere of 'Fragile Planet' Music Video Featuring Sting and Rhythms del Mundo...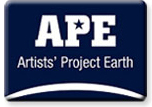 Sting's 'Fragile' fuses with Latin rhythms, powerful images and inspiring messages to raise awareness on climate change.
Artists' Project Earth, a UK-registered charity, launched its 'Fragile Planet' music video featuring Sting and Rhythms del Mundo to raise global awareness on climate change issues.
The world premiere of 'Fragile Planet' took place on December 10, 2007 on the Indonesian island of Bali, just hours before former US Vice President Al Gore and the UN Intergovernmental Panel on Climate Change were honoured with the Nobel Peace Prize 2007 in Oslo, Norway. The music video premiered to an international audience of media and delegates attending the UN Conference on Climate Change.
'Fragile Planet' fuses musician Sting's original 'Fragile' vocal soundtrack with the Latin sounds of Rhythms del Mundo. These haunting strains are set against poignant images of melting glaciers and forest fires and other visual reminders of the effects of climate change as well as messages that serve as calls-to-action for viewers around the world.
Artists' Project Earth had produced and directed 'Fragile Planet', working closely with Sting and Rhythms del Mundo. This project followed an earlier musical collaboration with both parties to produce the 'Rhythms del Mundo - Cuba' CD which also featured other internationally renowned artistes such as Coldplay, U2 and Arctic Monkeys.
"We believe very strongly that the way to get through to people is through the mainstream, by appealing to as wide an audience as possible," said Mr Kenny Young, director of Artists' Project Earth.
He added: "Our aim at Artists' Project Earth is to help create a better world through music and the arts and to support effective projects and awareness-raising initiatives to combat climate change - the most vital environmental issue of our times."
The 'Fragile Planet' project was also sponsored by Global Environment Facility, United Nations Environment Programme, World Bank and Global Initiatives, who jointly hosted the world premiere event with Artists' Project Earth.
According to Ms Monique Barbut, CEO and Chairperson at the Global Environment Facility, "This video elegantly demonstrates the growing clamour to halt climate change across the globe, where change-makers have been raising their voices in the quest for effective solutions. At the Global Environment Facility, we are pleased to join forces in this compelling reminder that we must all take action - through climate-friendly markets, policy change, meaningful spending to promote sustainable development, and personal responsibility - to tread lightly on this fragile earth."
Mr Achim Steiner, UN Under-Secretary General and United Nations Environment Programme Executive Director, added: "When Sting released 'Fragile' exactly 20 years ago, the world was just waking up to the environmental challenges unfolding across the globe. Twenty years on, we are witnessing fragility everywhere, from Sting's beloved rainforests to the world's fisheries, coral reefs and wetlands - fragility that is accelerating as a result of climate change and a collective mismanagement of the Earth's economically important natural and nature-based resources."
"But we have cost-effective choices. If we can climate-proof economies and realise a transition to a low-carbon society, then perhaps we can also meet these other challenges and in doing so, build resilience and sustainability into a Fragile Earth," Mr Steiner further commented.
Hailed as a classic musical masterpiece on human frailty, 'Fragile' first appeared in Sting's 'Nothing like the Sun' album in 1987 and was released as a single in late 2001, following the events of 9-11 in the United States. In 'Fragile Planet', Sting, an avid environmentalist himself, added his own call to action: "We cannot solve a crisis with the same mindset that created it. It's up to you and me to get active and to make the changes we want to see in the world."
Following its world premiere, 'Fragile Planet' will be screened at the UN Conference on Climate Change and on news channels throughout the world.
WATCH THE VIDEO HERE...
About Artists' Project Earth (APE)
APE is a UK-registered charity that aims to help create a better world by bringing the power of music and the arts to 21st century challenges. The organisation recruits internationally known musicians and artists through albums, concerts, art exhibitions and art related projects to raise awareness of climate change and funds for campaigns and disaster relief.
About Global Environment Facility (GEF)
An independent financial organisation, GEF provides grants to developing countries for projects that benefit the global environment and promote sustainable livelihoods in local communities. Its projects address six complex global environmental issues of biodiversity, climate change, international waters, land degradation, the ozone layer and persistent organic pollutants. Since 1991, it has provided US.4 billion grants for more than 1,900 projects in more than 160 countries.
About United Nations Environment Programme (UNEP)
Established in 1972, UNEP is the recognised authority of the United Nations system in environmental issues at the global and regional level. Its mandate is to coordinate the development of environmental policy consensus by keeping the global environment under review and bringing emerging issues to the attention of governments and the international community for action. Together with the World Meteorological Organisation of the United Nations, UNEP also established the UN Intergovernmental Panel on Climate Change, which was honoured with the Nobel Peace Prize 2007.
About World Bank
The World Bank is a vital source of financial and technical assistance to developing countries around the world. It is made up of two unique development institutions owned by 185 member countries--the International Bank for Reconstruction and Development and the International Development Association. Each institution plays a different but supportive role in the World Bank's mission of global poverty reduction and the improvement of living standards.
About Global Initiatives
Global Initiatives promotes social change and sustainable global development through international events and media projects. Through the sharing of knowledge, experience and best practices, it addresses some of the greatest challenges facing the world such as the environment and socio-economic development of emerging markets.