The Police sign off in Europe in front of 78,000 fans at Rock in Rio Festival...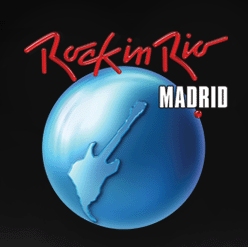 The Police performed their final European concert in Madrid last night on the fourth day of the epic 'Rock in Rio' festival in front of 78,000 fans. The show was their third Spanish performance after successful show in Valencia and Bilbao earlier in the week. The Spanish hailed their performance in glowing terms:
El Mundo: "The wait has been worth it... it was sublime"
La Vanguardia: "A high voltage concert... an unforgettable night for their fans."
La Razon: "The band dominated the fourth day of the festival... a faultless performance."
The band return to the United States on July 11 for a further 18 concerts starting at the Amphitheater at Clark County in Washington State on the west coast and ending with a fundraising performance at Madison Square Garden in New York on August 7. For tickets for these final shows visit
http://www.ticketmaster.com
.