'Chris Botti Live in Boston' - Chart-Topping Jazz Trumpeter Chris Botti & Special Guests - Including Sting & Steven Tyler - to Perform Two Star-Studded Concerts at Historic Boston Symphony Hall With Keith Lockhart & The Boston Pops Orchestra Sep 18/19...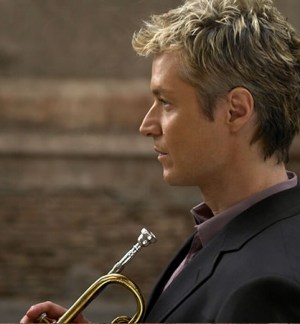 Josh Groban To Appear Thursday, September 18; Yo-Yo Ma To Appear Friday, September 19; Two Night Concert Extravaganza Planned As Follow-Up To The Phenomenal Success Of 2006's 'Chris Botti Live with Orchestra & Special Guests' PBS Special/DVD.
The best-selling chart-topping American jazz trumpeter and composer Chris Botti will join Keith Lockhart and the Boston Pops on stage at Boston's historic Symphony Hall for two extraordinary concerts on Thursday, September 18 and Friday, September 19 at 7:30pm (both nights).
Both Sting and Aerosmith's Steven Tyler will be appearing with Botti and the Boston Pops each night, performing a wide range of songs from Botti's recorded repertoire as well as a host of unexpected musical delights. In addition to appearances by Josh Groban, slated for Thursday's concert, and cellist Yo-Yo Ma, scheduled for Friday's show, Chris has invited some of the top names in contemporary music, a secret roster of very special surprise guests to help make these concerts the year's most memorable.
"Chris Botti Live in Boston," a remarkable music collaboration with Keith Lockhart and the Boston Pops, will be broadcast nationally during the PBS pledge drive in March 2009 with a DVD from the concert(s) and other bonus items to be released exclusively through PBS during the pledge drive. Columbia Records will release a live CD of the performances in November 2008, followed by the release of DVD and Blu-ray editions of the concerts in the spring.
A limited number of tickets for each of the "Chris Botti Live in Boston" concerts has been recently released for sale to the general public. Please check your local ticket outlet for details.
"Chris Botti Live in Boston" promises to be a worthy successor to the artist's first PBS pledge drive special, 'Chris Botti Live with Orchestra & Special Guests'. First aired on PBS during March Pledge Week 2006, the special became a perennial pledge drive favorite nationwide while a DVD of that show has achieved RIAA platinum status.
About Chris Botti
Trumpeter Chris Botti is a gifted instrumentalist, a talented composer, and a charismatic performer who - since the release of his first solo album in 1995 - has created a series of recordings which have made him a virtual genre-of-one in the realm of contemporary jazz while at the same time capturing the attention of the pop music world. Through his singular combination of lush atmospheres and thoughtful improvisations, Botti has earned both critical acclaim and mainstream appreciation for a succession of best-selling albums including 'When I Fall In Love' (2004, #1 Top Jazz Album, #37 Billboard Top 200), 'To Love Again: The Duets' (2005, #1 Top Jazz Album, #18 Billboard Top 200), and 'Chris Botti Live with Orchestra & Special Guests' (2006, #2 Top Jazz Album).
In the studio and on stage, Chris Botti has worked with such leading singer-songwriter/composers as Paul Simon, Joni Mitchell, Sting and renowned film composer John Barry, among others; as a sideman, he has appeared on dozens of albums, compilations and soundtracks. His association with Sting - who appeared on Botti's 'To Love Again' and 'When I Fall In Love' - dates back to 1999, when the trumpeter joined the pop legend's band as featured soloist on the 'Brand New Day' tour, which lasted two years.
In addition to receiving an RIAA gold-certification for 'When I Fall in Love' in 2004 and 'To Love Again' (both produced by Bobby Colomby) in 2005, 'What Are You Doing the Rest of Your Life?' (with vocals by Sting) earned a Grammy Award for Best Instrumental Arrangement Accompanying Vocals. Since then, Chris Botti has toured constantly, stopping only to tape 'Chris Botti Live with Orchestra & Special Guests', a PBS Special and DVD, in Los Angeles in December of 2005.