Sting and Trudie honoured at the Oceana Partners Award Gala - Sting performed a surprise set with a little help from Lyle Workman and Dustin Hoffman...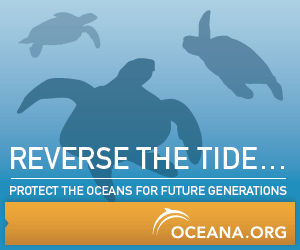 On October 18, the 2008 Oceana Partners Award Gala was held in Los Angeles to honour former President Bill Clinton, Sting, and Trudie Styler. Attending the event were a host of famous faces including Dustin Hoffman, Kirsten Dunst, Adrian Grenier, Katharine McPhee, Zach Braff, Ted Danson and Mary Steenburgen, Barbara Streisand and James Brolin, Pierce Brosnan and Keely Shaye Smith, Diane Keaton, Rosanna Arquette, Kristin Chenoweth, Melissa George, Arriana Huffington, Laura Dern and Ben Harper, Norman Lear, Sarah Paulsen, Laird Hamilton, Sugar Ray Leonard, Karina Petroni and Lisa Anderson.
Trudie and Sting were given honours for their work with the Rainforest Foundation organization for which they have raised more than $25 million with their benefit concerts since 1989.
Guests were treated to a special four song surprise performance by Sting who performed 'Fragile', 'Message In A Bottle', 'Every Breath You Take', and 'Shoot The Breeze' with Dustin Hoffman. It was also nice to see Lyle Workman playing guitar with Sting again for the first time since 2006.
Over $1.3 million was raised for Oceana from the evening's festivities!
Oceana campaigns to protect and restore the world's oceans. Its teams of marine scientists, economists, lawyers and advocates win specific and concrete policy changes to reduce pollution and to prevent the irreversible collapse of fish populations, marine mammals and other sea life. Global in scope and dedicated to conservation, Oceana's campaigners are based in North America (Washington, DC; New York, NY; Boston, MA; St. Petersburg, FL; Juneau and Anchorage, AK; Monterey, CA; and Portland, OR), Europe (Madrid, Spain; Brussels, Belgium) and South America (Santiago, Chile). Recently, the US Government - after campaigning by Oceana - adopted the Oceana approach and closed 1.8 million square kilometers of Pacific ocean to destructive trawling, an area more than four times the size of California. Oceana was prominently featured in the 2008 Green Issue of Vanity Fair, and was also named last year by Kiplinger's Personal Finance magazine as a "charity that deserves your dollars."
In 2001, Oceana merged with the American Ocean's Campaign (AOC), which was founded in 1987 by Ted Danson. Each year, the AOC and now Oceana have held events in Los Angeles which have honored individuals who have made outstanding contributions through their personal commitment to the cause of protecting and conserving our environment. These events are attended by hundreds of guests from the entertainment, business, and philanthropic communities. Past Partners Awards honorees include Pierce Brosnan & Keely Shaye Smith, James Cameron, Stephen McPherson, Brian Grazer and Ron Howard, Annett Wolf, Ted Danson, Mary Steenburgen, Senator Hillary Rodham Clinton, Christopher Reeve, Lynn and Sam Waterston, Rick Nicita, Keith Addis, Irving Azoff, Sir John Browne, Don Henley, Cindy and Alan Horn, Sylvia Earle, Michael King, Ted Turner, Jean-Michel Cousteau and Toyota Motor Sales. Last year, Oceana honored Dr. Daniel Pauly and Former Vice President Al Gore whose award was presented by Anjelica Huston. Presenters in previous years have included Salma Hayek, Nicolas Cage, Nicole Kidman, Jake Gyllenhaal, Ron Meyer and Jamie Lee Curtis. For more information on Oceana, please visit
www.oceana.org
.