Sting to perform at Québec City Summer Festival, July 18...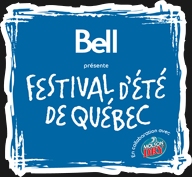 Sting will be performing at the Québec City Summer Festival in Canada on Saturday, July 18.
Now in its 42nd year, the Québec City Summer Festival continues to turn heads, bring the crowds to their feet, and attract music lovers from far and wide. The party will kick off and wrap up en fran?ais with two of Québec's hottest acts, The Lost Fingers and Pierre Lapointe. In the days between, four international sensations -- NTM, Kiss, Plácido Domingo, and Sting -- will bring their talent and energy to the Plains of Abraham!
At other venues around the city, Jeff Beck, Beirut, Sergent Garcia, and Girl Talk are sure to wow audiences with their musical prowess.
"With such a prestigious lineup, the Québec City Summer Festival has staked its claim as the greatest outdoor music event in Canada," noted executive director Daniel Gélinas. "Every year, we pull out all the stops to attract national and international music stars and offer original, exclusive, and one-of-a-kind programming that, from one edition to the next, has helped make Québec City a prime summer destination, and this festival, a unique urban event."
"Thanks to government support, especially from new contributor Industry Canada, we are able to ratchet up the quality even more. We have also received considerable financial assistance from Desjardins to present the five headline Desjardins acts," added Marie-France Poulin, chair of the Québec City Summer Festival Board of Directors.
STING, Saturday, July 18
Bell Stage on the Plains of Abraham
Composer, singer, actor, activist - Sting has won universal acclaim in all these roles, but defies easy labeling. He first rose to fame as the lead singer and bassist for the rock group The Police, then went on to establish an incredibly successful solo career. Sting has evolved into one of the world's most distinctive and highly respected performers, collecting 16 Grammy awards and selling over 100 million albums worldwide.
A show given only in Quebec, from Ontario to the Maritime provinces.
On sale and ticket information will be posted shortly.