Québec City Summer Festival - Ticket Update...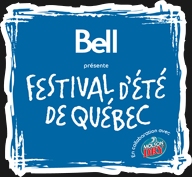 As previously announced Sting will be performing at the Québec City Summer Festival in Canada on Saturday, July 18. Access to the festival - all 11 days of shows - costs just ( if booked at the special advance price). The tickets can be purchased between June 18-July 19 at the
37 Metro supermarkets in the greater Quebec City
.
Badges will also be available at all Hydro-Quebec booths on all the Festival sites for the duration of the Festival.
Please note that on-line ticket purchases for the festival are not available.
We are still working with the festival organisers in the hope of securing some tickets for members but we do not yet know if we will be successful so our best advice at this time is to assume we may not get tickets and those wishing to attend the show may need to make their own arrangements to secure tickets. We will keep you informed of any progress we make.