Sting to play two concerts at Durham Cathedral...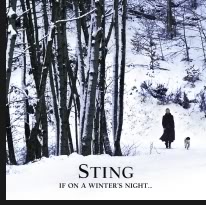 On behalf of his forthcoming album, "If On A Winter's Night..." Sting will perform two concerts at the magnificent Durham Cathedral in England on September 17th and 18th, 2009, both of which will be filmed for a DVD. This will be a world premiere performance and tickets will not be available to the general public.
Ticket collection information for our ticket winners has been emailed out to everyone, and is also available on the Shows/Live Events message board in the thread entitled "Durham Ticket Collection Details".