Members Only Presale for Concert in Paris, December 15...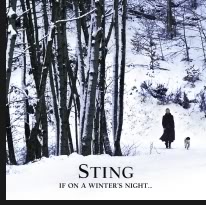 There will be a fan club exclusive ticket pre-sale for Sting's "A Winter's Night..." concert in Paris, France at the Salle Pleyel on 15 December. This will be one of only two concerts taking place in Europe, on behalf of the new album - the other show is in Baden Baden, Germany on December 17.
The fan club presale will begin on Friday, October 23, at 9am EST (3pm local time in Europe). The sale will be open to Legacy members for the first hour and then opened up to all members (subject to ticket availability) at 10am EST (4pm local time in Europe).
Our ticket allocation is across all price categories and in all sections of the venue including the front stalls and even the front row.
Members will be permitted to buy a maximum of two tickets each.