Exciting new North East website interviews Kathryn Tickell...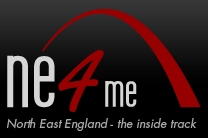 ne4me is an exciting new website for people looking for the inside track on what's going on in the North East.
Their aim is to give you top recommendations about things to do in the region from a team of writers and photographers in the know. We'll bring you previews of the best upcoming shows and concerts and exclusive interviews with regional personalities - also in audio.
In advance of Kathryn Tickell's performance at the Sage in Gateshead, when Sting will join Kathryn as her special guest, ne4me have recently interviewed Kathryn Tickell. Check out their interview at http://www.ne4me.co.uk/celebrities-3/northumbrian-kathryn-tickell-61.html