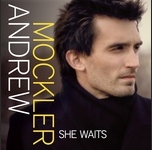 Andrew Mockler, one of the students who stood in to help out Sting on vocals when he lost his voice at the Variety Club Awards back in 2004 see report at
www.sting.com/news/
(and guested again at Newcastle's Sacred Love show and party at the Baltic Arts Centre in 2006 ) has his first single out this week "She Waits". Now living in New Zealand, Andrew's debut single is now available on digital sale and a video has been shot in Moscow.
Watch the video at
www.youtube.com/andrewmockler
and vist Andrew's website at
www.andrewmockler.com/
.
The song is now available for download at
iTunes NZ
but is also available on international iTunes storesd such as the UK and US stores and at
www.amplifier.co.nz
.