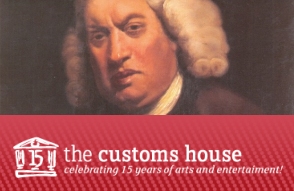 Sting's wife to star in North East play...
Trudie Styler is to make a rare appearance in the North East next month when she treads the boards at a popular theatre.
The wife of rock star veteran Sting has starred in a host of TV shows and films, including Midsomer Murders, Love Soup and even Friends.
And now the actress and producer, 57, is coming to the Customs House in South Shields, South Tyneside, to star in A Dish of Tea with Dr Johnson.
Her Customs House appearance will also be the only UK dates she will be making during the play's national tour, as she is working elsewhere for the rest of the dates.
However, it is not known if she'll have her music legend husband - a former St Cuthbert's School in Newcastle pupil - with her for the two performances.
Both she and Sting, 59, spend much of their time working in a variety of countries, not least of all on their charity projects, including the Rainforest Foundation which they set up in 1989 to help support indigenous rainforest folk.
While they have strong connections to the region they split their time between a long list of homes, including a manor house in Wiltshire, England, a country cottage in the Lake District, and several other homes in New York, Malibu, London and Tuscany.
Ms Tyler, who has been married to Sting for 19 years, will play a society hostess in the show by the Out of Joint production company.
Directed by Max Stafford-Clark, the play promises to take the audience into the fascinating world of Samuel Johnson, played by Ian Redford, who is best known in history as the writer of the very first dictionary.
Russell Barr takes on several roles in the play, which runs on Friday, March 4 and Saturday, March 5, in which Ms Styler plays
Mrs Thrale, the society hostess who was Johnson's final, unrequited love.
Customs House executive director Ray Spencer MBE said: "I am thrilled to welcome Out Of Joint to The Customs House. I have long admired the work of Max Stafford-Clark and could not believe he took the time to personally ring and ask to bring his latest show here."
Ms Tyler is no stranger to the stage, after starting her training at Bristol's Old Vic Theatre School.
Last night, she and her Wallsend-born husband were due to take to the stage together in Los Angeles, US, to play musical couple Robert and Clara Schumann in the show Twin Spirits.
The stars were due to read out personal letters in a 'musical biography' of the Schumann's, backed by a top violinist and narrated by Hollywood actor John Lithgow. Despite her acting background she is just as well known for her work out of the limelight, having directed and produced many films and documentaries.
In the 1990s, she established Xingu Films, a production company dedicated to supporting new talent which has scored many successes with films including Moon and Lock, Stock and Two Smoking Barrels.
Last October, Ms Styler and Sting's daughter Coco Sumner also came to the North East to make her stage debut - at Newcastle's O2 Academy with her band I Blame Coco.
Customs House director Ray Spencer added: "This production promises to be a fascinating insight into life of Johnson - with a superb cast and brilliant direction this is a must-see production that we are delighted is coming to South Shields and one not to be missed."
A Dish of Tea with Dr Johnson runs from Friday March 4 to Saturday March 5. Tickets cost £12, £11 conc and are available by calling the Box Office on 0191 454 1234 or by visiting www.customshouse.co.uk
© The Journal by Coreena Ford