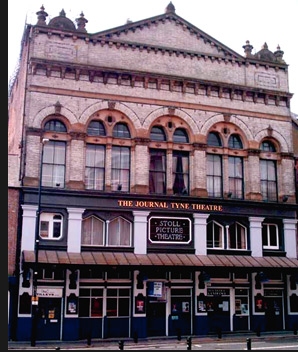 North East rock legend Sting is among a group of showbusiness legends who have lent their support to one of the region's most historic cultural buildings.
The Wallsend-born superstar will today be announced as an honorary vice-president of the Tyne Theatre and Opera House Preservation Trust after lending his name to the ongoing campaign to preserve and restore the Grade I-listed Journal Tyne Theatre.
Dire Straits frontman Mark Knopfler, creator of the 1983 guitar classic Local Hero, and film director Mike Figgis will also become honorary vice-presidents.
Trust secretary Mike Summersby said: "Our list of honorary vice-presidents reads like a roll call of North East entertainment royalty. Getting Sting on board is a major plus for the Trust.
"He has risen beyond stardom in his chosen profession to become an international ambassador for so many important causes, particularly in the field of conservation."
Trust chairman Malcolm Dix said: "I had an exchange of text messages with Mark and I was delighted when he agreed to lend his name to the work we are doing to restore the Tyne Theatre and Opera House to its former glory.
"It's great also to have Mike Figgis on our list of honorary vice-presidents. More years ago than I care to remember, I was manager of a group called The Gas Board.
"Mike at that time played trumpet, and Bryan Ferry was our lead singer.
"Both went on to mega-stardom in their respective fields and it's quite a coincidence that both Mike Figgis and Sting agreed to join our list of honorary vice-presidents in the same week.
"Sting played a major role in Mike Figgis's film Stormy Monday, which was shot on Tyneside."
With support from Newcastle City Council, the Tyne Theatre and Opera House Preservation Trust became owners of the theatre in 2008.
Their first task was to draw up plans to tackle long-standing problems with the fabric of the theatre, particularly repairs to the roof and brickwork to make the building watertight.
The programme of urgent and immediate works was completed earlier this year with financial assistance from English Heritage.
Trustees are now looking at a range of architectural options for further restoration and refurbishment of the theatre.
The Journal Tyne Theatre is one of the oldest theatres still in use in the country.
Built in 1867, it impressed Victorian audiences with its lavish blue, cream and gold auditorium, three horseshoe-shaped balconies and tiers of boxes.
The National Theatres Trust described the venue as "one of the finest of its date in Britain".
The theatre has been sponsored by The Journal since 2004.
Now, after receiving the support of three North East cultural ambassadors, trust bosses are celebrating the theatre's latest coup.
Sting was born Gordon Sumner, in Wallsend, North Tyneside, in 1951. He was a teacher, football coach and ditch digger before he turned to music.
He will be performing with the with Northern Sinfonia at The Sage Gateshead tonight.
© The Journal by Kim Carmichael